Exploring Cave Creek's Hidden Gems: Must-Visit Local Establishments
Cave Creek, Arizona is a hidden gem in the Sonoran Desert that offers a unique blend of Western charm and modern amenities. The small town is located just north of Phoenix and is known for its beautiful desert landscapes, outdoor activities, and local establishments.
In this article, we will explore some of the must-visit local establishments in Cave Creek, including a cozy coffee shop, a winery, a popular bar with live music, an art and shopping destination, and an outdoor adventure park.
Cave Creek's local establishments offer visitors a chance to experience the town's unique culture and hospitality. Whether you are a coffee lover, wine enthusiast, or outdoor adventurer, there is something for everyone in Cave Creek. The town's establishments are known for their friendly staff, great service, and unique offerings that cater to locals and tourists alike.
In the following sections, we will delve deeper into each of these must-visit local establishments and highlight what makes them special.
Coffee and Breakfast at Town Dump Cafe
The Town Dump Cafe offers a selection of coffee and breakfast options that are worth exploring for those interested in experiencing local establishments in Cave Creek. This unique cafe is located in a historical building that used to be the town's garbage dump in the early 1900s. Despite its unassuming exterior, the Town Dump Cafe provides a cozy and inviting atmosphere for guests to enjoy their coffee and breakfast.
One of the highlights of the Town Dump Cafe's menu is their coffee selection, which features locally roasted beans from Cartel Coffee Lab. Guests can choose from a variety of coffee drinks, ranging from a classic drip coffee to a latte made with their house-made vanilla syrup. The cafe also offers a selection of loose-leaf teas and specialty drinks, such as a lavender honey latte.
In addition to their coffee, the Town Dump Cafe also serves breakfast options that are made from scratch using fresh and locally sourced ingredients. The menu features a variety of dishes, including classic breakfast staples like pancakes and eggs benedict, as well as unique creations like their churro waffles and green chili breakfast burrito.
With its charming atmosphere and delicious food and drinks, the Town Dump Cafe is a must-visit for anyone looking to experience the local scene in Cave Creek.
Wine Tasting at Rancho Mañana
Indulging in wine tasting at Rancho Mañana offers a sophisticated and relaxing experience to appreciate the rich flavors of Arizona wine. Located in Cave Creek, this establishment boasts a beautiful setting with stunning views of the nearby mountains.
With a wide selection of wines available, visitors can explore and sample the local flavors while enjoying the tranquil environment. Rancho Mañana's wine tasting experience is not only enjoyable, but educational as well.
Visitors can learn about the unique characteristics of Arizona grapes and the winemaking process. The knowledgeable staff is always eager to share their expertise and answer any questions. This is a great opportunity for wine enthusiasts to expand their knowledge and appreciation of the local wine scene.
In addition to wine tasting, Rancho Mañana also offers a variety of events and activities, such as vineyard tours and live music performances. The outdoor patio is a great place to relax and enjoy a glass of wine while taking in the beautiful scenery.
Overall, Rancho Mañana is a must-visit destination for anyone looking to experience the best of Arizona's wine culture in a serene and picturesque setting.
Live Music and Drinks at Harold's Corral
At Harold's Corral, patrons can enjoy the lively atmosphere of live music and drinks while taking in the rustic charm of the surrounding scenery. Harold's Corral has been a staple in Cave Creek since 1935, offering visitors a unique experience with its western décor and live entertainment. The establishment boasts a large outdoor patio area that features live music every night of the week, making it the perfect spot for locals to unwind after a long day.
Harold's Corral offers a wide variety of drinks, including beer, wine, and cocktails. The establishment is known for its signature drink, the 'Harold's House Margarita,'which is made with fresh lime juice and tequila. In addition to its drinks, Harold's Corral also serves up delicious food, including its famous mesquite-grilled steaks. The menu also features a variety of other dishes, such as burgers, salads, and seafood.
The live music at Harold's Corral is a major draw for visitors. The establishment hosts a range of musical acts, including country, rock, and blues. The outdoor stage provides a unique setting for the performers, as the audience can take in the stunning views of the surrounding mountains while enjoying the music.
Whether you're a local or a tourist, a visit to Harold's Corral is a must for anyone looking for a fun night out in Cave Creek.
Art and Shopping at Frontier Town
Frontier Town in Cave Creek offers a unique shopping experience with its array of western-themed stores and art galleries. Visitors can stroll through the streets of this Old West town and admire the authentic architecture and decor. The shops offer a variety of items such as leather goods, jewelry, pottery, and souvenirs. The art galleries showcase works from local and regional artists, including paintings, sculptures, and photography.
One of the notable features of Frontier Town is the Frontier Town Chapel, a small church that is available for weddings and other special events. The chapel was constructed in the 1930s and has been a popular venue for couples seeking a unique and romantic setting for their nuptials. The chapel's rustic charm and beautiful stained glass windows make it a picturesque backdrop for a wedding ceremony.
In addition to shopping and art, Frontier Town also offers several dining options. The Silver Spur Saloon and Restaurant serves up classic American fare in a western-themed setting, complete with live music. The Big Earl's Greasy Eats food truck offers burgers, fries, and other comfort food favorites. Visitors can also grab a sweet treat at the Sarsaparilla Ice Cream Parlor.
Overall, Frontier Town is a charming destination that offers a glimpse into the Old West while providing a fun and unique shopping and dining experience.
Outdoor Adventure at Spur Cross Ranch Conservation Area
The Spur Cross Ranch Conservation Area is a popular destination for outdoor enthusiasts seeking an escape from the hustle and bustle of city life. The park covers over 2,100 acres of stunning Sonoran Desert landscape, featuring rugged terrain, scenic views, and a diverse range of flora and fauna. Visitors can explore a network of hiking trails that wind through the park, offering opportunities to experience the natural beauty of the area up close.
One of the main draws of the Spur Cross Ranch Conservation Area is the chance to observe a wide variety of bird species. The park is home to over 100 different types of birds, including hawks, owls, woodpeckers, and songbirds. Birdwatchers can bring binoculars and a field guide to identify the various species they encounter along the way. Additionally, the park offers guided bird walks led by experienced naturalists, providing a unique opportunity to learn more about the local birdlife.
Another highlight of the Spur Cross Ranch Conservation Area is the opportunity to explore ancient Hohokam ruins. The park's archaeological sites offer a glimpse into the lives of the indigenous people who once inhabited the area, dating back to over 1,500 years ago. Visitors can see the remnants of stone structures, petroglyphs, and pottery fragments scattered throughout the park. Guided tours are available to provide more in-depth information about the history and culture of the Hohokam people.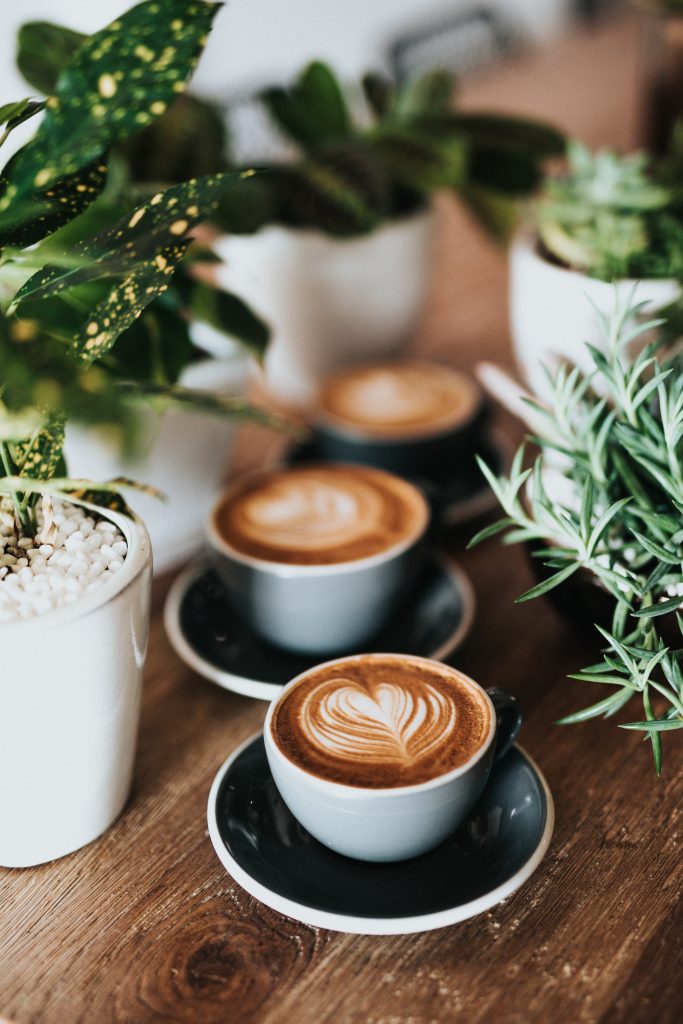 Conclusion
In conclusion, Cave Creek, Arizona boasts a variety of hidden gems that are worth exploring.
The Town Dump Cafe offers a unique breakfast experience with their signature coffee blend and homemade pastries.
Rancho Mañana provides a scenic wine tasting experience with breathtaking views of the Sonoran desert.
Harold's Corral is a lively establishment that offers live music, drinks, and American cuisine.
Visitors can indulge in art and shopping at Frontier Town, a Western-themed shopping complex.
The Spur Cross Ranch Conservation Area offers outdoor enthusiasts a chance to explore the natural beauty of the area through hiking and horseback riding.
Each of these establishments provides a unique experience that showcases the charm and character of Cave Creek.
From food and drink to art and outdoor adventure, there is something for everyone to enjoy.
Whether you are a local or a visitor, these hidden gems are must-visit destinations that are sure to leave a lasting impression.
So, if you are looking to explore the best that Cave Creek has to offer, be sure to add these establishments to your list.